De Beers Hikes Rough Prices
---
Post Date: 18 Jan 2022 Viewed: 698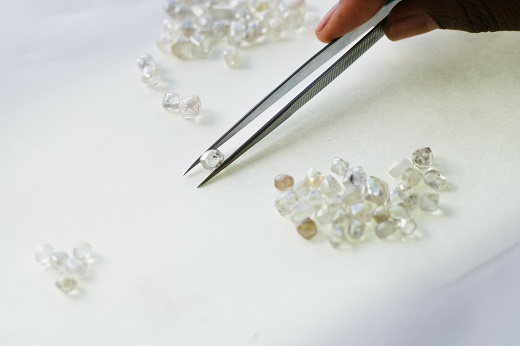 De Beers made hefty price increases at its first sight of the year as diamond manufacturers restocked following a strong holiday season.

Smaller rough saw the sharpest hikes of up to 15%, market insiders told Rapaport News Monday. Larger stones — producing polished above 0.30 carats — also went up in many categories, with the increases ranging from 5% to 12%, the sources estimated.

The changes at the January sight, which runs from Monday to Friday this week, reflected buoyant polished sales during the recent US festive period, as well as a hot rough market. Sightholders expected De Beers to sell all the goods available at the sale, with its rough inventories too low to satisfy all the demand.

That's likely to result in a significantly higher sales total than the $332 million the company garnered in December. De Beers declined to comment.

"The news from the [US] has been so positive for the last three to four months," a sightholder commented on condition of anonymity. "That has driven demand, sales and prices. The local Indian market is very active in smalls, and we all know the [luxury] brands have fantastic sales figures and that will probably lead to…increased demand in the next few months. All of that has created a lot of expectation."

The industry anticipated most of the changes, as De Beers' previous prices had enabled sightholders to make sizable profits when reselling on the secondary market. These premiums slipped to around 10% following the price increase, one sightholder noted. De Beers' rough is still cheaper than items on the open market, which have seen sharp jumps in the past two months, sources pointed out.

After a difficult 2020 due to the Covid-19 pandemic, De Beers saw a robust recovery in demand during 2021. Its diamond prices have risen by 23% in "just over a year," said Mark Cutifani, CEO of Anglo American — the miner's parent company — in a December 10 investor presentation.

However, manufacturers could have a hard time passing on the price adjustments to customers, resulting in lower profit margins, another rough buyer cautioned.

The news is from Rapaport.