Chow Sang Sang's layout of lab-grown diamonds business
---
Post Date: 25 Mar 2022 Viewed: 108
Hong Kong-based retailer Chow Sang Sang has officially entered the lab-grown space, creating an e-commerce site that connects consumers with lab-grown diamonds brands.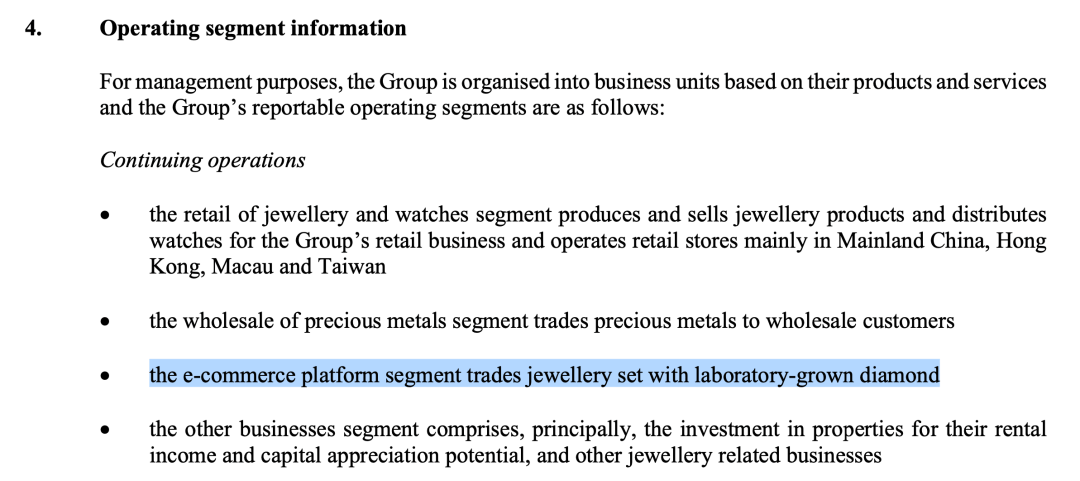 The site, called The Future Rocks, features brands from the US, the UK, Israel, Japan and other countries, Chow Sang Sang said Wednesday in its annual results announcement.
Retailers in greater China have started dipping their toes into lab-grown, even though the region has generally seen less demand for the category than the US has. Last year, Chow Tai Fook
trialed
a line of jewelry featuring man-made stones.
The Future Rocks presents its products as "bling with a conscience" and claims on the site it "strive[s] to do the right thing for future generations." It partners with socially responsible brands, the
web page
adds.
"Pulling these expensive rocks from the earth's crust can cause displacements of land, wildlife, and local communities," according to the frequently asked questions (FAQs) section. "Throughout history, humankind has a tendency of exploiting underpaid labor for self-serving reasons."
Its mission is to make lab-grown diamonds "mainstream" and usher in a "new, greener era" that places emphasis on "traceability, sustainability and ethical practices," said CEO Anthony Tsang, according to a sponsored article in lifestyle magazine
Tatler
.
A series of landmark events meant that
lab-grown
diamonds became an emerging area of investment, becoming the focus of capital and media, also marked this
lab-grown
diamond industry into a period of frantic expansion. The retail business of
lab-grown
diamonds has become the main battleground for traditional producers and up-and-coming brands, but few of the established jewellery companies such as Chow Tai Fook, Chow Sang Sang and Lao Fengxiang are present. On the one hand, there is hesitation, and on the other hand, there is concern about the impact of lab-grown diamonds on the
mined
diamond market.
The layout of Chow Sang Sang's diamond jewellery business is undoubtedly a good thing for the
lab-grown
diamond industry, and also releases a positive signal to the outside world, injecting a strong agent to the jewellery brands still on the sidelines. With the continuous influx of heavyweight players, the industry will usher in a new pattern, the
lab-grown
diamond industry chain is becoming more and more perfect, a hundred billion scale of the emerging market has just taken shape.