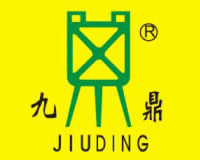 ---
Post Date: 29 Apr 2009 Viewed: 6141
Company takes "Nine tripods" as registered trademark. The characteristics of tripod picture are simple, modesty, massiness and catchy.
Tripod is a kind of powerful equipment in the ceremony, which is standard for power, strong and confidence
"One word is as heavy as nine tripods" is our norm of behavior.
Company abides by the business rules of quality first, customer first, mutual benefit.