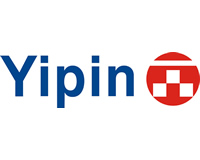 ---
Post Date: 29 Apr 2009 Viewed: 5887
About us
Yipin Pigments is an international leader in the pigment industry, with 78 years as a manufacturer and supplier. We Yipin specialize in all types of pigments to include Iron Oxide, Complex, Phthalocyanine, Ultramarine, Chrome, Anti-corrosion and Pearlescent.
Yipin has a worldwide customer base with customers in Germany, Australia, Russia, Turkey, USA and China. All of these countries receive the same high standard of service and quality that has made Yipin Pigments the number one pigment manufacturer in China.
Yipin prides itself with its ability to provide worldwide infield development assistance to all of our customers through out the globe. We are ISO-9001 quality certified and ISO-14001 environment certified.
Teamwork is a major contributor to our success. We believe in honesty, responsibility and creativity, this motto is shared by all of our employees throughout our company.
Yipin supplies to a host of different industries such as Construction, Paint, Coatings, Plastics, Rubber, Ceramic, Printing, Paper, Cosmetic and Pharmaceutical to name a few.
Target
Based on the existing products and through support of the development of new products, we keep the whole world in view simultaneous development of science, technology, and marketing, we�re making Yipin Pigments a specialized and integrated international pigments manufacturer with a well known brand name.
Strategy of setting up image
Dedicated to unique pigments technology
Provides professional pigments service
Social mission
As a global supplier of pigments, we commit ourselves to innovations in science and technology and promise to always provide high-quality products and perfect services.
Our logo
Following the principle of legacy as well as innovation, a new symbol of Yipin Pigments, consisting of one logo, is formulated to embody the modernization globosity and popularity of the logo of Yipin Pigments formed from the concept of the Yipin brand name.
The logo of "Yipin" is round in shape, with the transfiguration of Chinese characters inside the circle. The subsidiary sign is the Chinese phonetic symbols of "YIPIN". The whole design means YIPIN PIGMENTS will foster harmony and pursue the best, red which is widely accepted by Chinese people and is used as the standard color of the ICO, indicating that it is from China.