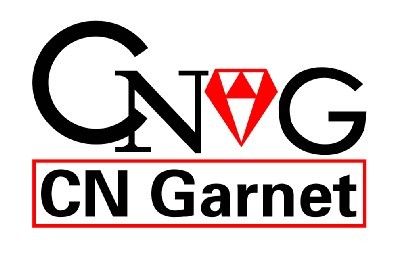 ---
Post Date: 14 Apr 2011 Viewed: 1336
Rizhao Garnet Ltd was established in 2009 with a registered capital of RMB 10,000,000 and the total investment of RMB 65,000,000. Our company owns three large-scale garnet mines in Shandong Province and garnet reserves have more than 100 million tons. Rizhao processing plant covers 58,000m2and has built one sole automation production line in China at present with annual output of 100,000 tons for the finished garnet. Our CN Garnet, GMC Garnet and CN JadeBlast, GMC JadeBlast products have been exported to 25 countries and regions, such as the United States, Germany, the United Kingdom and France etc.
CN Garnet, GMC Garnet and CN JadeBlast, GMC JadeBlast have achieved automatic production from the raw material input to the finished products output. After the process of 4 times crushing, 6 times washing, 3 times magnetic separation and 4 times screening, our company ensures high quality and stability of the Garnet, and meets even the most stringent industry and military specifications.
Main applications of GMC Garnet and GMC Jadeblast are including as follows:
(1)Blast cleaning of steel structure, hull and bridge;
(2)Waterjet cutting of metal, stone and glass;
(3)Filter medium of chemical industry, petroleum, pharmacy and water treatment;
(4)Grinding of marble, optical lens, glassware, leather and other materials;
(5)Raw material of grinding wheel, oil stone, emery cloth and abrasive paper;
(6)Wear-resistant material of expressway pavement, runway, wear-resistant rubber and anti-skid paint.
Our company is in line with the philosophy of Honest & Credible service for clients and tries hard to provide high quality products and excellent service to the old and new clients.