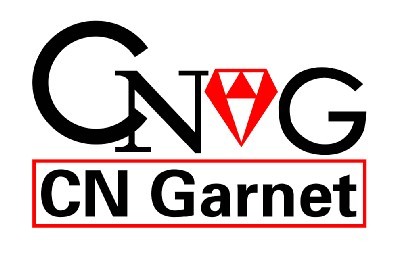 ---
Post Date: 14 Apr 2011 Viewed: 1184
CN Garnet, GMC Garnet takes high quality almandine produced in Shandong Province as raw material. It is processed to the highest standard of quality.
Features?
CN Garnet, GMC Garnet has higher content of Fe2O3 and Al2O3 than common garnet with high hardness and great toughness.
CN Garnet, GMC Garnet is a crystalline hard rock garnet which produces very sharp angular grains during processing of 4 times carefully crushing. These sharp angular grains provide superior cutting speed, straighter cuts (less taper) from top to bottom and cleaner edges.
CN Garnet, GMC Garnet's high standard of processing ensures high purity garnet and highly accurate sizing of grains to restrict garnet free flow and no oversize grains to block focusing tubes.
CN Garnet, GMC Garnet offers three choice of size grading for customers to choose?
80 mesh, the most popular waterjet abrasive grade used worldwide, delivers the optimum balance of cutting speed and precision edge.
50 mesh, which is in some cases can deliver up to a 30% increase in cutting speed but at the expense of a reduced precision edge.
120 mesh is suitable for a high precision and minimum tolerance edge.