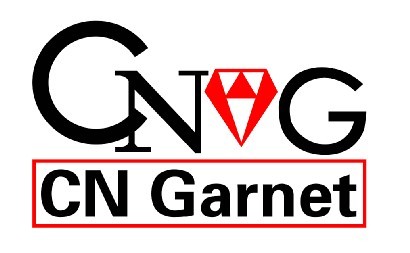 ---
Post Date: 14 Apr 2011 Viewed: 1250
CN Garnet, GMC Garnet takes high quality almandine produced in Shandong Province as raw material. It is processed to the highest standard of quality in respect of mineral purity and meets the stringent requirements of ISO II 126-10:2000E for chloride and free silica content. GMC Garnet provided a perfect symbiosis of grain size, density, hardness and durability.It is a cost effective alternative to silica sand, mineral slags and steel grits and shot because of its low consumption and high productivity.
CN Garnet, GMC Garnet can be recycled up to 3 times depending on the application because of its superior toughness and low friability.
CN Garnet, GMC Garnet is free of any heavy metals, free silica or toxic components and meets all occupational health and safety requirements.
CN Garnet, GMC Garnet at total chlorides of typically 10-15ppm meets even the most stringent industry and military specifications.
CN Garnet, GMC Garnet grains clean deep into cavities and pitted areas down to bare metal, thoroughly removing all rust, soluble salts and other contaminants. The blasted surface is free of embedments and free of rogue peaks and troughs. SA3 White Metal is effortlessly achieved and an even surface profile of 50-75 microns.
CN Garnet, GMC Garnet is processed 6 times washing and has very low dust content.